Sophie CAVEZ : diatonic accordion // Juliette MINVIELLE : singing, percussion // Baltazar MONTANARO : baritone violin

---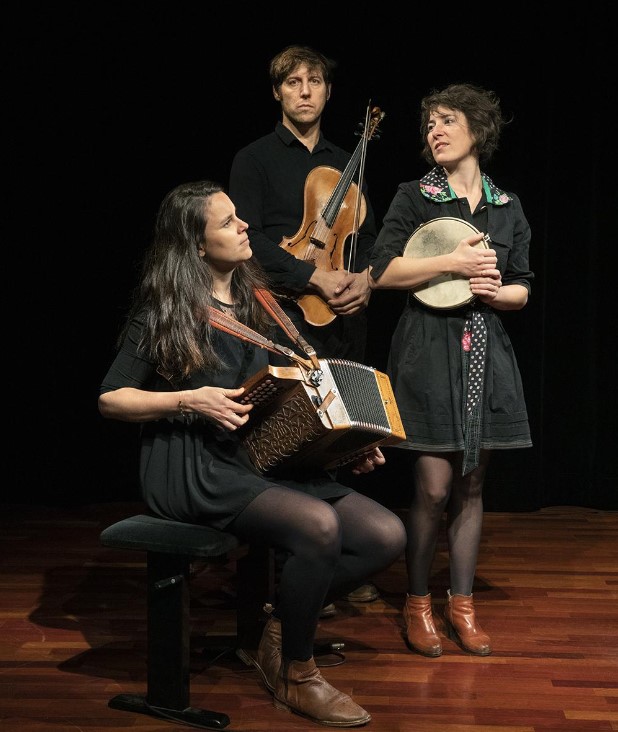 The duo Sophie Cavez and Balthazar Montanaro have been playing poetic folk music for ten years, where improvisation and communication mix with influences from Belgian, French and Hungarian musical traditions.
Today, accompanied by singer and percussionist Juliette Minvielle, they are embarking on a new trio journey under the name Saraï, which means "I am becoming" in Occitan.
The trio has selected magnificent Occitan poems written by women that evoke femininity in all its forms… An anthology of love songs and everyday Occitan life from the Middle Ages to today.
Prepare yourself for a timeless finesse where violin, accordion and percussion accompany a voice with a spontaneous character that brings to life a whole heritage.
---